Crossman Surplus
Heaters & Specifications

Portable Radiant Under Desk Heater
IMAGE 1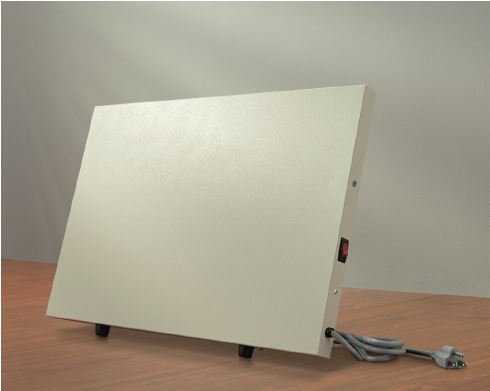 IMAGE 2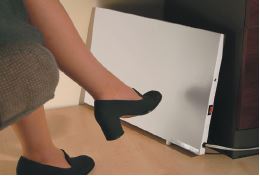 IMAGE 3

Desk Heater Information
HEAT UP PRODUCTIVITY- The ideal solution for personalized warmth. RADIENT CRYSTALLINE SURFACE- Safe to the touch with low surface temperature. Mounts easily out of the way or can stand on its own two feet. Lit built-in ON/OFF switch. The desk heater is perfect for: Receptionists, tellers, cashiers, teachers, home offices and much more.
SPECIFICATIONS: 120VOLTS, 170WATTS, 1.4 Amps, 22"L x 15"H X 1"D, 8LBS
Model Number: 202SLB Priced at $135.00 Each
Model Number: MC202SLR Priced at $710.00 Each, containing six heater units.
Model Number: APT2 Optional Thermostat Priced at $51.00 Each.
Oullete Commercial/Industrial Suspended Unit Heater
IMAGE 1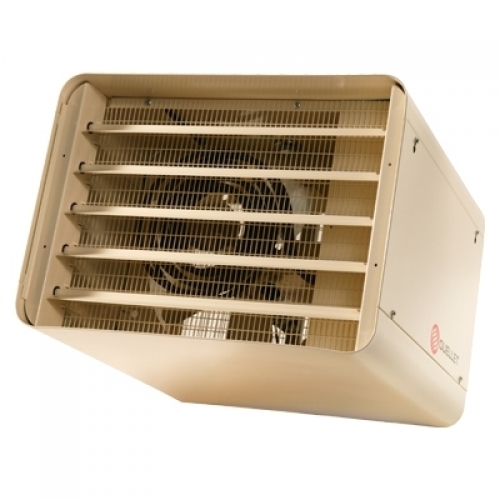 Suspended Unit Heater Information
Color: Standard Almond.
Finish: Standard epoxy/polyester powder paint.
Voltage: 208V, 240V, 277V, 347V, 480V, 600V, 1 or 3-phase.
Construction:
18 and 20-gauge steel.
Adjustable louvers to direct air flow.
High-limit temperature control with automatic reset.
Fan:
Motor mounted in cold compartment.
Thermally-protected motor.
Totally enclosed and factory-lubricated ball bearing motor.
58 dBA fan (2 to 10kW), 67 dBA fan (15 to 30kW) and 77 dBA fan (40 to 60kW).
Fan delay purges heat of residual heat.
Heating Element:
Durable tubular heating elements; stainless steel (2 to 10kW); finned (15 to 60kW).
Concentric disposition of heating elements.
Factory sealed element upon request.
Model: OAS-RT-25034 Priced at $350.00 each
Top