Drive Lines

Crossman Automation provides engineering and manufacturing of Danfoss Variable Frequency Drives for Industrial and Oil field applications. We are a Systems Integrator, offering our standard designs and custom egineered designs, specific to your application and environment. Artificial Lift (ESP, PCP, BEAM, ROTOFLEX) are achieved with patented Sensorless Artificial Lift Technology (S.A.L.T.), a Well Manager Interface.
---

Danfoss Drives is an industry leader in the market with facilities worldwide to service and support its products. Danfoss is independent of motor manufacturers and have the ability to adapt to any motor technology. This freedom will enable you to choose the motor technology and motor manufacturer that best suit your application to ensure its peak performance and optimized energy consumption. By making the right choice of drive and optimizing your entire system it will offer a potential energy savings of up to 60%.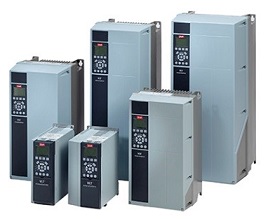 As a full line supplier, Crossman Automation can supply VFD's for the commercial and Industrial market place. We can also supply soft starters and several input harmonic and outpit filter options. Crossman Automation is able to provide technical support and repair services on Danfoss and Vacon Drives. We have the ability to configure a custom application to suit your needs on either the Industrial and commercial site you are operating. For further support in choosing the right drive for your application, please give us a call.
By choosing Danfoss, you can rest easy knowing you will recieve a quality product and services when you need them.
Top